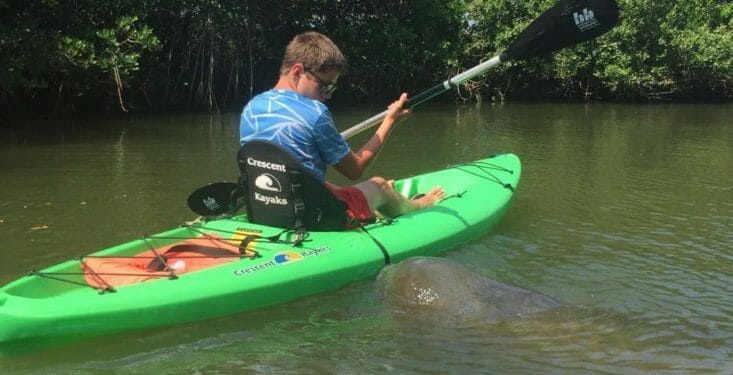 Kayak Eco Tours Near Cocoa Beach
Adventure on an easy-paced kayak nature tour from a private, quiet launch into the beautiful Banana River Aquatic Preserve around Merritt Island, Florida. Your kayak tour guide will show you wildlife that could include various native and migrating birds, peaceful manatees, fish, and even dolphins! It's a great outing for people of all ages and skill levels! SoBe Surf & Paddle's Kayak Tours are the next level up from other open tours in the area. Our private launch allows a peaceful escape from the craziness of pubic launch areas shared by all the other kayak tour companies in the region, our deluxe high seat backs and smaller groups increase your enjoyment tremendously. We also offer amazing bioluminescence tours during the summer months—truly one of the world's greatest wonders!
Kayak Eco Tours Near Cocoa Beach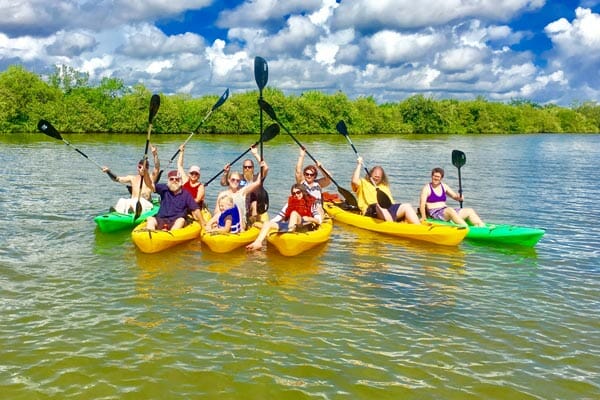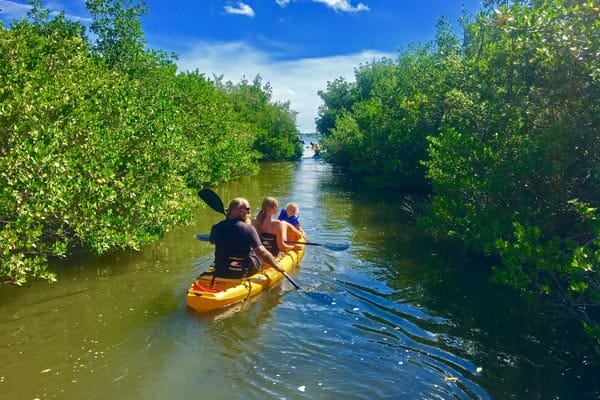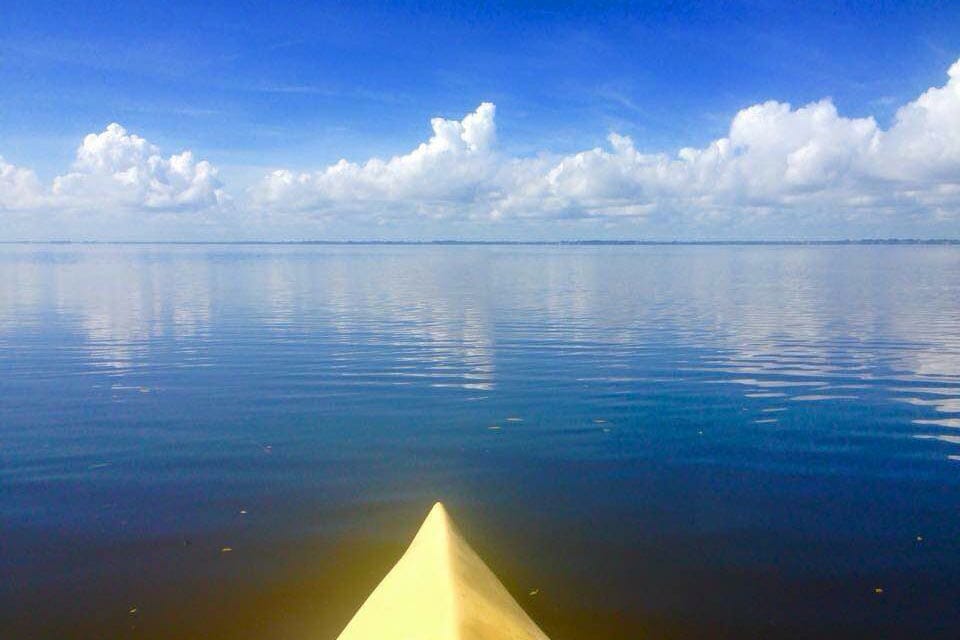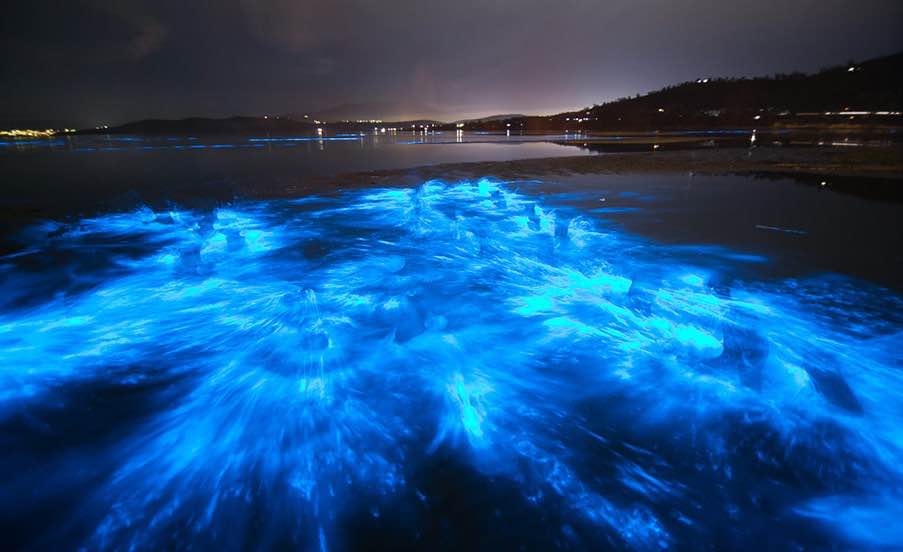 Banana River Lagoon Aquatic Preserve Kayak Eco Tour
Experience a true wilderness adventure with the comfort and safety of a guided kayak tour through the Banana River Aquatic Preserve! Pink spoonbills, manatees, dolphins and other wildlife is commonly seen along the way. Enjoy our comfortable high seat backs and quiet private launching area for a service that's a step above the other open kayak tours in the region. It's a truly awesome experience and a great way to see Cocoa Beach Area's ecology and natural environment at a deeper level!
The Banana River Aquatic Preserve eco tour typically lasts up to 2 hours. Kayak tours can be shorted upon request. Beginner to advanced paddlers are welcome. This is a fun outing for all experience levels and all ages! Group minimums may apply.
Meet at Sobe Surf's Shop located at 635 S. Plumosa St., Merritt Island, Fl 32952 to sign in, then drive to our private launch  just down the street from our shop. Plenty of free parking at our private launch!
Private tours are also available, see info below and book online, or call
(321) 926-6571 or email info@sobesurf.com for more information!
Cost: $75/adult, $35/child under 10, 20% discount for 4+ adult group bookings,
Single-person private tours available for $120
Banana River Aquatic Preserve Kayak Eco Tour
Location
There is free parking at our shop and private kayak launch site.
Have a look at the map below for directions. We look forward to seeing you here and having a great time on the water!
If you have any trouble finding us at our Cocoa Beach location, just give us a call at (321) 926-6571 and we'll be glad to help you out!
Testimonials
"We vacation every year in Cocoa Beach and went to Sobe Surf for the first time last year. We had such an awesome time we went back again last week and had another amazing time. This time we saw dolphins and manatees on our SUP tour! What a great way to start your day and get in some exercise and sun while on vacation! We will definitely be returning to Sobe EVERY year!"
Easy Shuttle Access
Affordable shuttle access from Orlando and Port Canaveral is available from Happy Hour Shuttle. We are just 7 miles from the cruise ship terminal. Call them at (888) 601-6640 for rates and to make pick-up arrangements!
More Things We Offer in Cocoa Beach
If a kayak nature tour isn't exactly what you're looking for, check out these other things that we offer!
Questions & Inquiries
Call us at (321) 926-6571 or send us an e-mail to get further information on lessons, rentals and tours in Cocoa Beach and Miami.
Ready To Go?
Click on the button below to view our schedule and open times. You'll be all set for your eco tour in minutes!